Blackout. Defeat. Motivation.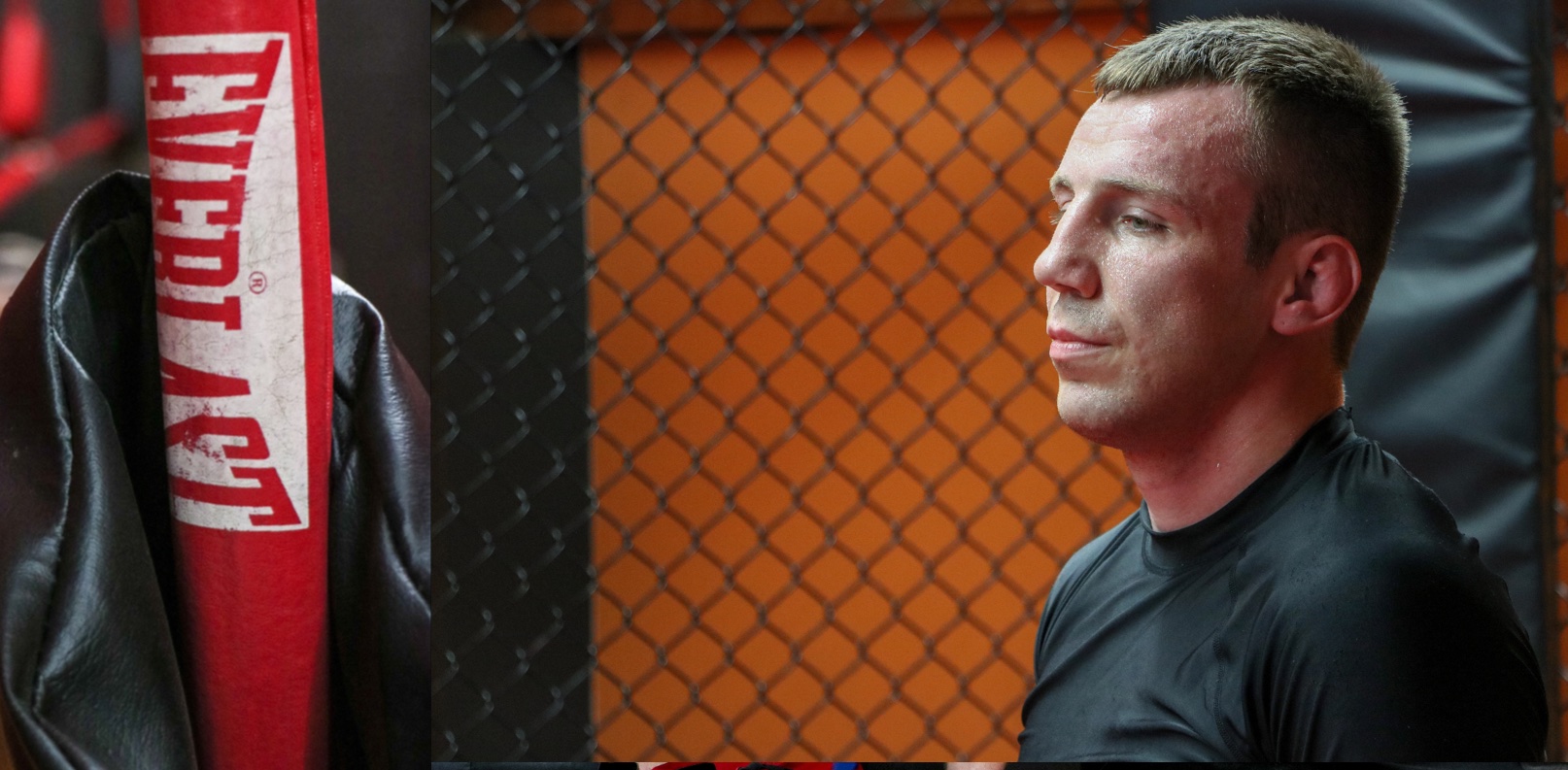 Blackout. Defeat. Motivation.
It's such a break from reality. From the time the bell rings to the time they stop the fight. Nothing else in the world matters but what's in front of you.
From the time he was young, Josh Rettinghouse had always wanted to wrestle and fight but it wasn't until 9th grade that he got his opportunity to try out for his high school's wrestling team. At his first practice, he felt like he was a natural. "I just felt like it was meant to be." Yet, it wasn't until the first dual match of the season that he realized his calling. While watching the varsity members compete, he saw the spotlight shining down. He saw how big the crowd was. He felt the incredible electricity and big energy of the room. "I knew right when I saw that first varsity match, this is what I wanted to do."
Josh ended up making varsity and competing at the state tournament. Yet, when high school ended, there wasn't much opportunity for him to continue wrestling in college. "After high school, I saw guys that I wrestled with and had beat doing well and I got a little jealous," Rettinghouse explained. "I was trying not to think about it and turn the page on a new chapter in my life but the desire to wrestle really never goes away."
When Josh thought his time with wrestling was over, a friend introduced him to the world of Mixed Martial Arts. "My friend brought me into the gym that he was training at and it felt like the first day of wrestling all over again. It was something new and - I don't know - it just felt right."
"My first fight-" he paused, looked down and smiled before looking up. "It was crazy. I remember being in the back. I was super nervous and didn't know what to expect. I remember making it to the cage finally and the referee signals to me and says 'Are you ready?' In my head, I'm thinking 'Hell. No.' but I shook my head yes and just started going." Josh reminisced and explained he didn't really remember much during the fight until it was over. As soon as it was over, he was devastated to find out he had just lost. "To taste defeat on your very first fight is hard. It can go one of two ways. You can think that this isn't for me or use it as motivation to get better and start from scratch. Fortunately for me, I used it for motivation."
That motivation paid off for the better. Josh is currently a pro fighter with an impressive 16 wins under his belt. Nicknamed "The Finisher," he continues to train hard and win the fights that are most important.
Since that first fight, MMA has found a way into Josh's everyday life. "It's such a break from reality. From the time the bell rings to the time they stop the fight. Nothing else in the world matters but what's in front of you." He continued, "As you do it more and more it becomes a lifestyle and a habit more than anything. It really does change you as a person and teaches you a lot. It will always be ingrained in you until you stop. For some people, that may never happen."
Josh, who is also a Senior Accountant by day, said he would always try to incorporate fighting into his life even after he is done. "I don't think I'll ever be out of the fight game. I'll either be doing jiu jitsu or I'll be coaching or I could take over some form of administration at the gym." He laughed, referring to his accounting background. "I'll always be in the scene. I want to be able to give back at some point."
Special thanks to Warrior Camp for being the setting for Josh's story and allowing the Awaken Your Passion team use their space.